Leeds International Film Festival 2023
A day of filmmaker masterclasses, screenings & socials


Location:
Hyde Park Picture House
We're excited to be heading back to Leeds International Film Festival for the 2023 edition, and we're bringing with us a packed programme of events for early-career filmmakers.
Our BFI NETWORK industry programme runs all-day on Wednesday 8 November at Hyde Park Picture House.
The line-up includes a screenwriting masterclass with the team behind Rye Lane, as well as discussions about creating a BFI NETWORK-funded short, sustainability in film production, and making a living as a filmmaker. We'll also be showcasing some of the freshest shorts from Northern filmmaking talent. Full details of the programme can be found below.
Tickets cost £5 and include entry to the entire industry programme.
If you can't attend our daytime programme, free tickets to our evening showcase of BFI NETWORK-funded shorts are available to book separately.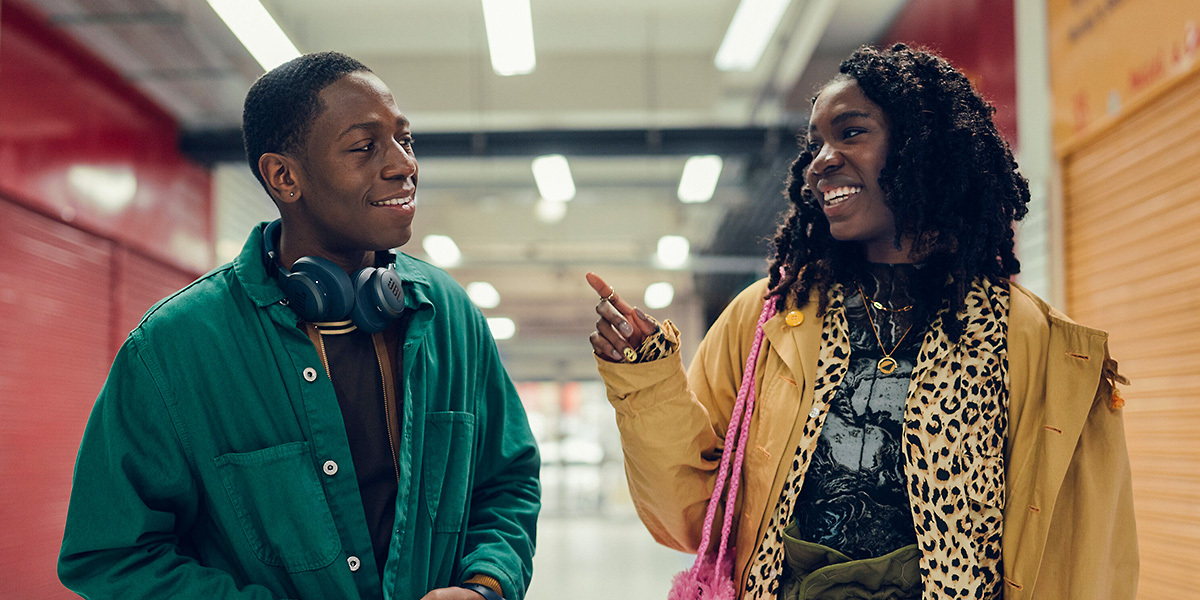 What's on
Making a Short with BFI NETWORK
13.00 – 13.50
BFI NETWORK is one of the key sources of funding for UK filmmakers looking to make their calling-card short. In the North, we've supported production on more than 70 shorts since 2018, and have helped dozens of filmmakers make the next step in their careers.
In this session, we'll be joined in conversation by three filmmakers who have recently created films with support from BFI NETWORK - producer Daljinder Johal (MUG), writer-director Dhivya Kate Chetty (The Barber) and writer-director Greig Johnson (The Wilds).
We'll discuss the entire process of making a short film with BFI NETWORK - from coming up with a strong idea to finding the right collaborators to securing funding.
Attendees will have the chance to watch the featured films in advance. This session will be hosted by BFI Talent Executive Ben Taylor.
Writing Masterclass - Rye Lane
14.00 – 15.00
Rye Lane is the feel-good British comedy we've all been waiting for. Released in March 2023, the film has been met with critical acclaim and audience adoration for its sparky take on the rom-com genre, loveable characters and punchy writing.
Join us in conversation with the film's co-writers Nathan Bryon and Tom Melia for a screenwriting masterclass exploring how they went about crafting one of the year's best films. We'll discuss how they made a familiar genre feel fresh, their approach to creating compelling characters with real chemistry, and their advice for aspiring screenwriters.
This session will be hosted by filmmaker Makeda Matheson.
Sustainable Storytelling
15:10 – 16:00
albert is the UK's champion for environmental sustainability in film and TV production. They work with national broadcasters, major studios and independent production companies to measure the environmental impact of film/TV production and encourage sustainability within the sector.
This session will explore how filmmakers working in shorts can collaborate with albert and develop projects in more sustainable ways. We'll focus on award-winning short Dog Run and will hear from the film's writer-director Lorna Nickson Brown and producer Dom Riley.
Past-time or Profession?
16.10– 17.00
Is it possible to make a living as a filmmaker?
In this session, we'll discuss what a career trajectory in the industry actually looks like, and how to go about finding a balance between creative pursuits and financial stability.
Jo Schofield (Screen Yorkshire), Hannah Bush Bailey (BFI Doc Society) and Jordon Scott Kennedy (Idle Work Factory) will explore the opportunities available in the North and how to sustain a creative career. This session will be hosted by BFI Talent Executive Jen Bradfield.
Shorts Showcase + Networking
17.00 – 19:30
Catch brand new work from exciting Northern filmmakers on the big screen. Our Shorts Showcase presents a selection of films recently funded by BFI NETWORK, and includes a folk horror set in a Manchester school, an unflinching examination of street harassment and a story of two brothers surviving on the margins in the North East.
Before the screening, we're hosting a networking event where you can connect with local filmmakers. Our Creative Producer Lab 2023 participants will be in attendance looking to meet Northern writers and directors.
17:00 - 18:00: Networking
18:00 - 19:30: Shorts showcase